Welcome to West Legacy Group, the leading restaurant web design agency in Australia. We understand that in today's digital era, a restaurant's online presence is just as crucial as its ambience and menu. Our mission is to create captivating and user-friendly websites that not only showcase the unique essence of your restaurant but also outrank your competitors in Google search results. In this guide, we'll explore the key strategies we employ to craft delightful online dining experiences for your guests.
Understanding Your Restaurant's Identity
At West Legacy Group, we believe that an exceptional restaurant website begins with a deep understanding of your establishment's identity. We start by conducting comprehensive interviews with your management team to grasp the essence of your brand, the cuisine you offer, and the overall experience you wish to provide. Understanding your unique selling points enables us to tailor the design to resonate with your target audience.
Immersive Visual Storytelling
Capturing your restaurant's ambience and spirit is essential in creating a powerful online presence. We leverage immersive visual storytelling techniques, incorporating high-quality photographs and videos that showcase your restaurant's interior, delectable dishes, and attentive staff. Our goal is to entice website visitors and leave a lasting impression that beckons them to dine with you.
User-Centric Navigation
A seamless user experience is paramount for your website's success. We design intuitive and user-centric navigation to ensure visitors can effortlessly explore your website. From menus to reservations and contact information, we ensure that vital details are easily accessible, promoting higher engagement and increased chances of conversions.
Engaging Menu Presentation
The menu is the heart of any restaurant, and we understand its significance in the online realm. Our designers create visually appealing and easy-to-navigate digital menus that showcase your culinary offerings. We pay careful attention to detail, making sure that the menu layout is mobile-responsive and enhances the overall user experience.
Responsive and Mobile-Friendly Design Restaurant Web Design
In an era dominated by mobile users, we recognise the importance of responsive design. Our team meticulously tests websites across various devices and screen sizes to ensure optimal performance. A mobile-friendly design not only improves user experience but also positively impacts search engine rankings, driving more organic traffic to your website.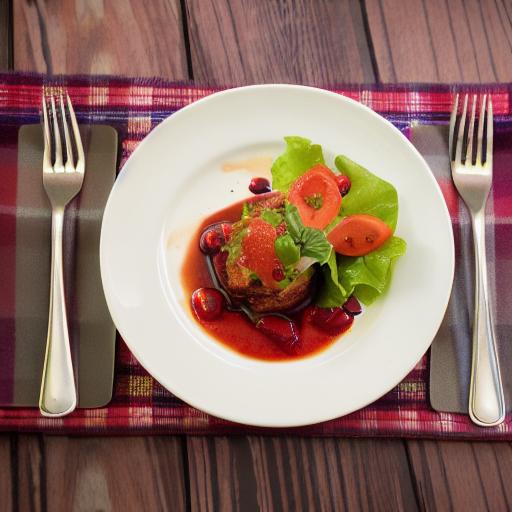 SEO-Optimised Content
At West Legacy Group, we believe in crafting content that strikes the perfect balance between creativity and search engine optimisation. Our talented copywriters weave compelling narratives around your restaurant, incorporating relevant keywords that enhance your website's visibility on search engines. We believe that high-quality, SEO-optimised content plays a vital role in outranking competitors and driving organic traffic to your website.
Bespoke Food Ordering and Point of Sale System Integration
We have partnered with Appatizr.com, a leading food ordering and restaurant POS system provider. Having built their website, we know the needs of the restaurant industry and can help you not only have a beautiful website but also enable you to grow your sales and easily accept payments in cash or card.
Integration of Customer Reviews
Positive reviews from satisfied customers can significantly influence potential diners' decision-making process. We integrate customer reviews and testimonials on your website to build trust and credibility. Leveraging social proof helps create a sense of authenticity and encourages visitors to make reservations confidently.
Interactive Location and Contact Information
Facilitating easy access to your restaurant is vital for attracting local customers. We embed interactive maps and provide clear contact information, making it effortless for guests to find your establishment. An optimised Google My Business listing also strengthens your local online presence, enhancing the likelihood of appearing in local search results.
Captivating Specials and Promotions
At West Legacy Group, we understand the importance of enticing offers and promotions. We create dedicated sections for daily specials, seasonal menus, and upcoming events. By showcasing enticing promotions prominently, we encourage increased website traffic and repeated visits.
Conclusion on choosing us as your restaurant web design agency
At West Legacy Group, we take immense pride in being the top restaurant web design agency in Australia. Our commitment to creating delightful online dining experiences sets us apart from the rest. From immersive visual storytelling to user-centric navigation and SEO-optimised content, our holistic approach guarantees a competitive edge in the digital landscape. Let us elevate your restaurant's online presence, outrank your competitors, and welcome a new wave of eager diners through your virtual doors. Get in touch with us today, and together, we'll embark on a journey to culinary excellence in the digital world.